The topic is sort of random I guess, but I would actually like to know what your favorite picture from WWII was. Any stupid/silly/fake pictures will be reported as spam, because this is a serious thread. Also, try not to post large pictures that don't fit on the screen, it makes the thread annoying.
My Favorite:
This picture represents a turning point in the war for the Soviets.
Others:
Probably the most famous photo of WWII, the Americans raising the flag at Iwo Jima.
British Prime Minister Winston Churchill holding the American-made Thompson, also know as the "Tommy Gun".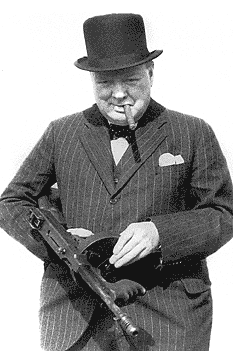 _________________